our mission
In 2013, our co-founders Eirik and Gabriel decided to quit their jobs on the same day and rid the world of boring average-tasting coffee. Sourcing the first specialty-grade 100% Robusta coffee, they went against the market trends and became the 'Black Sheep' of the coffee world, continuing that ethos throughout the brand.
Combining a passion for coffee and a mission to take down the big corporate chains, Black Sheep Coffee have preserved the independence of the brand by harnessing support and funding from their own customers and those who believe in the values of the company.
Eirik and Gabriel remain actively involved in the business as co-CEOs and continue to travel the world to source the best beans whilst spreading Black Sheep's message. Beyond their 100% specialty grade Robusta, a selection of four different specialty Arabica coffee beans are offered; Love Berries, Blue Volcano, Rebel Decaf and Seasonal Limited-Editions. At Black Sheep Coffee, there's something for everyone to enjoy in store or at home.
Leave The Herd Behind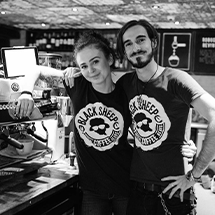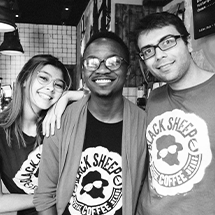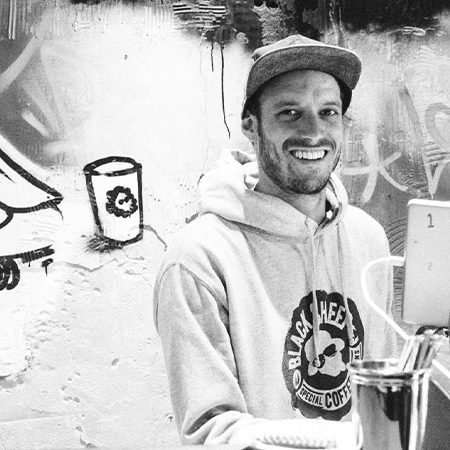 So what's our secret?
☕ Only source the best beans in the world.
💪 Only hire the best baristas in town
♻ Get rid of plastic
💕 Support our homeless community
🤘 Never fear competition, open right next door instead
👣 Leave The Herd Behind
😎 Repeat